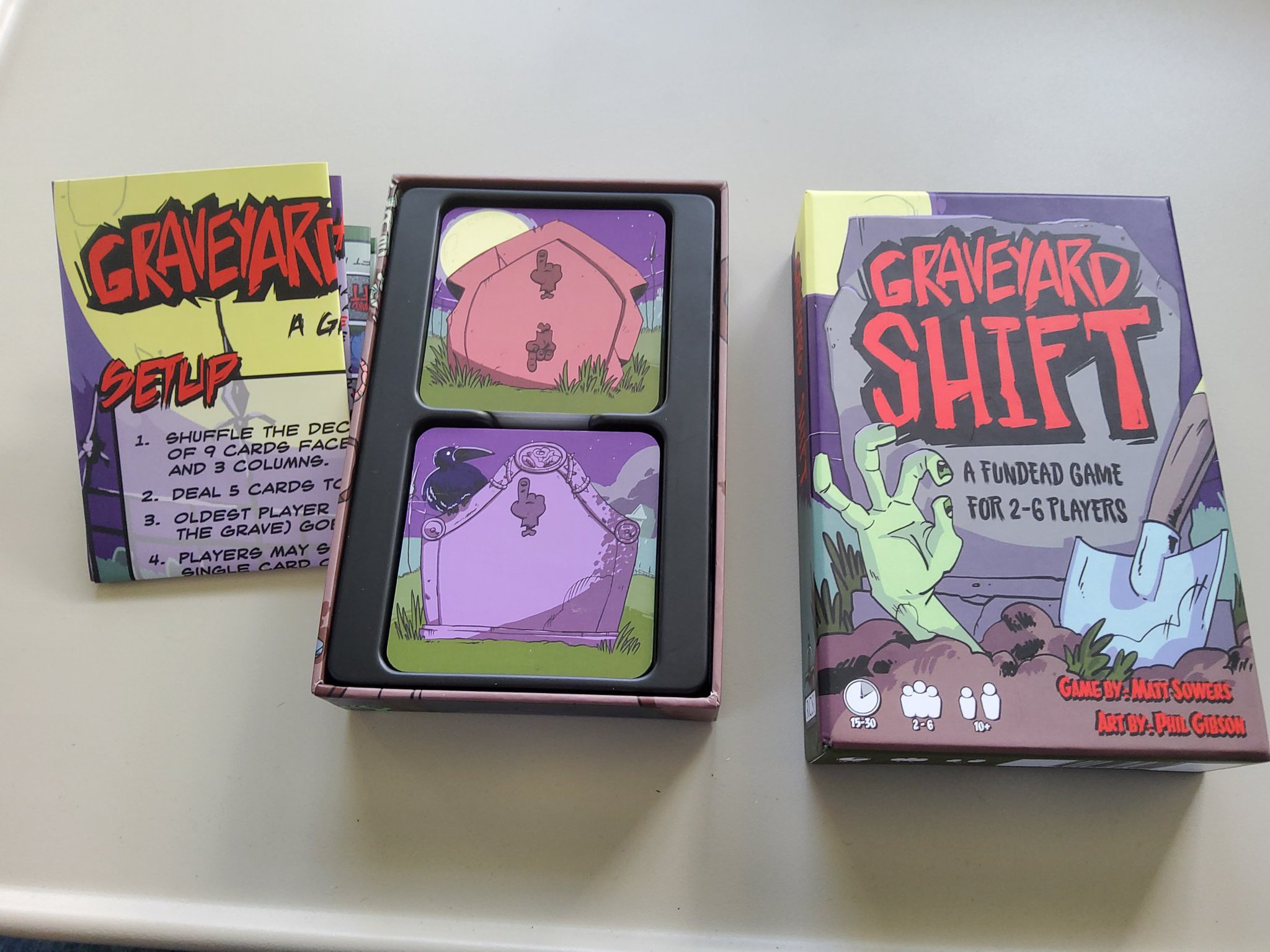 Graveyard Shift is back on track!
Okay, so 4 years have gone by since I had started getting Graveyard Shift moving from beta testing to finished product. We had the art, we had the playtesting, we have lots of positive results, and some very happy playtesters.
We even took it to UnPub.
Aaaaand then the Pandemic hit and I dropped everything I had been working on. Whoops.
So anyway. Back on Track! I've started the process of getting samples from Chinese printers and I have found the printer that's going to take things to the next level.
So now? Let's talk about the next step.
Crowd Funding! Sometime in the second half of January 2023 I'll be launching the crowd funding campaign. So working this week to get all the ducks in a row so everything is ready for the launch.